Plastering Services
Plaster Restoration | Plaster Repair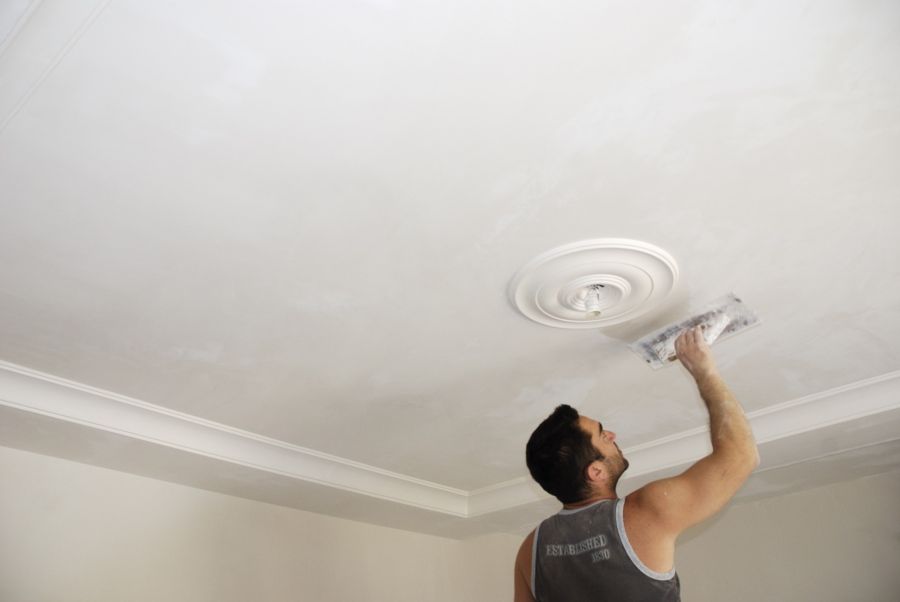 Mulholland Painting plasters walls and ceilings in area homes and commercial buildings. We provide ornamental plaster repair as well as conventional plastering services such as lathe, brown coat, white coat and prime. When your interior project requires expert plastering services call Mulholland Painting for trusted quality and competitive pricing.
---
Call for a FREE Quote
---
The Difference Between Drywall and Plastering
Drywall doesn't crack when properly installed. It is made out of softer material called gypsum. Drywall is installed in sheets that are nailed into the wood studs of a house. Plaster dries much harder than drywall. It is more labor-intensive and expensive to install, but it does have its advantages.
The Benefits of Installing Plaster
if you are questioning whether to apply plaster or drywall to your walls or ceiling, the professionals at Mulholland Painting can help choose the best materials for your interior. Plaster is inherently more durable than drywall. Plaster provides better insulation, which results in lower heating and cooling expenses. It also outperforms drywall in terms of safety. It has better fireproofing and soundproofing properties. Finally, it inhibits mold growth. If any of these properties are important to you, choosing to pay a bit more to have Mulholland Painting install plaster will be money well spent.
Why Choose Mulholland Painting for Plastering Services?
Since 1975, Mulholland Painting has provided a variety of plastering services throughout the area. Call (610) 915-2334 and tell us about your upcoming project, and we'll help you decide on a plastering process that makes the most sense for you. We work with browning plaster, lime plaster, and lath and plaster projects.
Just a few of the plastering services Mulholland Painting provides include:
Plaster installation on walls and ceilings
Plaster restoration
Plaster repair work
Ornamental plaster repair
Conventional plastering
White Plaster, or lime plaster
Mulholland Painting's Plaster Process
Both an art and a science, plastering requires a master tradesman to perfect. Mulholland Painting's talented plaster application specialists are skilled in the installation of conventional plaster. The process of plastering interior walls and ceilings often begins with a lath coat, where wooden laths are tacked into the studs. Next, a brown coat of wet plaster is applied fine sand is added to provide a gripping surface that is ready to accept the final coat. The white coat or lime coat is the final coat of the project. The finish coat provides a smooth and shiny finish that can then be painted.
---
Call for Fast FREE Quote
---